Our Care Homes are open and we are welcoming new residents
Find out more about how we are helping Residents to stay safe and well here.
Welcome to Bedford Care Home in Leigh, where we offer specialist care for Residents with a wide range of needs. We're fortunate to have six Houses here, each one catering to the bespoke needs of Residents. Located within easy reach of Leigh town centre, visitors can use the local public transport services to get here, and the Home is just 10 minutes from the M6.
Our care and support teams work hard to create a warm, friendly atmosphere for Residents to enjoy. We provide residential care, nursing care, dementia care and dementia nursing care on the site. Across our Houses, there's plenty of activities and socialising going on, but also peaceful, quiet spaces for Residents to relax in if they choose.
We proudly follow the Advinia Health Care ethos of delivering person-centred care. Residents are treated as individuals, so care teams look after their emotional and physical wellbeing, supporting them to live life how they choose. Together we build happy, full lives for Residents.
CARE FOR YOU
Residential Care
Nursing Care
Dementia Care
Respite or Short Stay
Palliative Care
Parkinson's Care
Person-centred care
The ethos of person-centred care guides everything we do. We address the needs of Residents holistically – looking at emotional wellbeing, spiritual needs, nutrition and lifestyle, alongside physical care. This approach empowers each Resident to take an active role in decisions about their lives.
We want to provide positive daily experiences for Residents, and ensure they feel happy and safe in our care. By putting their feelings and views at the heart of the care we give them, we ensure Residents feel heard and supported properly.
Activities for all
Our Activities Team provides an excellent selection of activities suitable for all Residents. Every month we focus on a different theme, but there are staple activities such as bingo, board games, tea parties, arts and crafts and singing sessions that go on all year round. We encourage Residents to keep up their hobbies and to try new things. Some sessions have therapeutic benefits as well, such as dementia-friendly musical and reminiscence activities.
We're a large Care Home in Leigh, so we've forged strong bonds with the local community. We have regular visits from the local school, choir, sensory club and bowling club. Local entertainers drop in to perform for us, and we have close links with religious leaders too. It's important to us that Residents feel connected and involved with life in Leigh.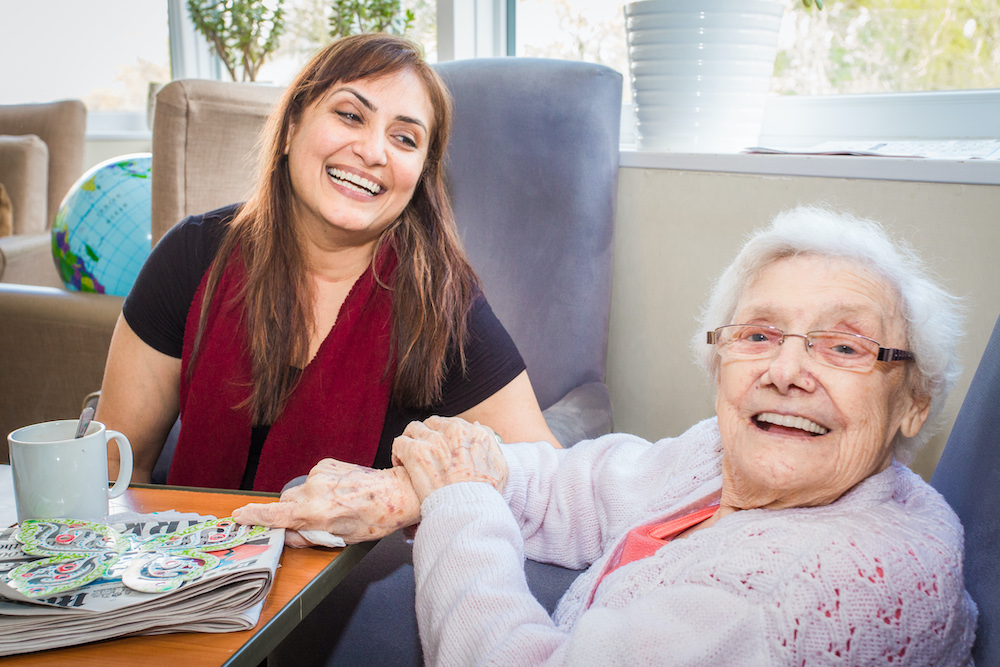 Dining and nutrition
Our chefs make sure that all Residents are catered for with our varied menus. We take the time to get to know each Resident's personal preferences and dietary requirements when they arrive. We also regularly check in with Residents to ensure they are enjoying the food we cook, so there's always an opportunity to make new food requests.
Our kitchen team cook with fresh produce to make nutritious dishes that promote good health. By giving Residents plenty of choices and introducing nourishing and delicious items to our menu, we provide tasty meals to satisfy all appetites in healthy ways.
Covid-secure visiting
Keeping Residents safe and connected with their loved ones is always a priority for our team at Bedford Care Home. We have recently installed a COVID-secure, outdoor visiting pod to ensure that Residents can socialise with their family and friends in warmth and comfort.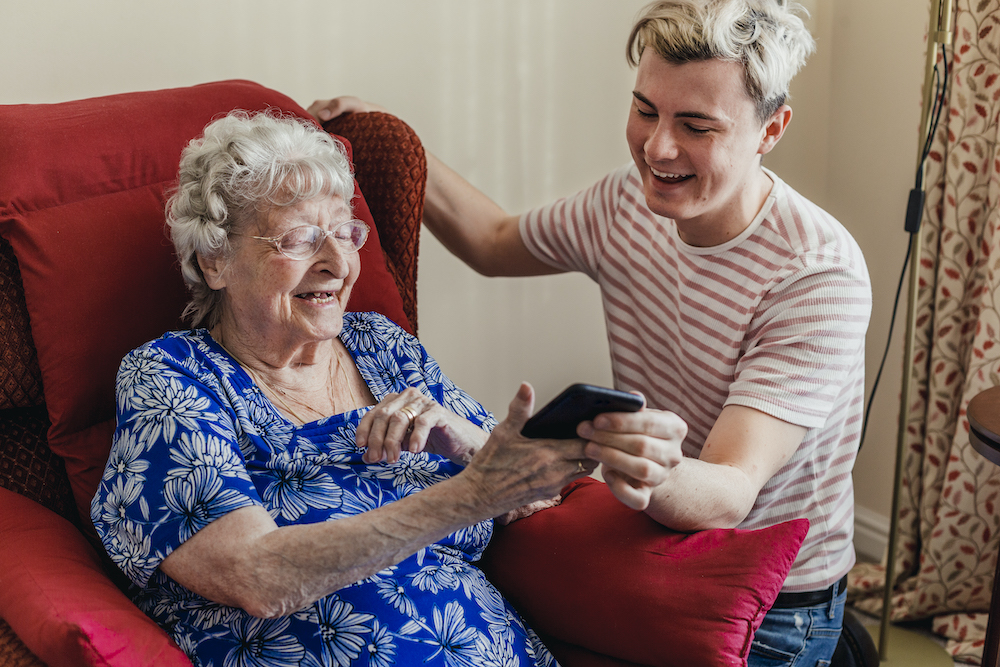 Electronic care plans
We always strive to innovate and use technology to enhance our provision of person-centred care. Our Home uses Electronic Care Plans which provide instant and secure access to care details and provide a thorough overview of support and activities. Using technology increases efficiency and enables our Colleagues to spend more meaningful time with Residents and improving the quality of interactions and care and support provided.
A home away from home
Our bright and well-furnished rooms are the perfect space for Residents to make themselves at home. They can be personalised straight away, and we encourage new Residents to bring the items they love with them. Some of our rooms have patio doors leading to the garden, which is a lovely view for Residents to take in.
Our beautiful grounds are one of the highlights of living at Bedford Care Home in Leigh, a peaceful place for Residents to enjoy being outdoors. Each House has its own garden, and there are secure areas for Residents living with dementia to enjoy safely. The grounds are so well-appointed that our local school holds their annual sports day here – a highlight for Residents and children alike.
Facilities at our warm and friendly Care Home in Leigh include:
Spacious Lounges in each House
Light, bright Conservatories
Landscaped grounds
Rooms with garden views
Wheelchair access throughout
On-site chefs
On-site hair salon
Rooms with patio access
What residents and families say about us
Here are some of our latest reviews from CareHome.co.uk, the leading care home review website.

My father was treated with the utmost care, respect and compassion by the staff on Kenyon. I will never forget their kindness and patience with him as he was in the final weeks of his life. It gave me great comfort to know he was so well cared for.
Julia H
(Daughter of Resident)
My mother is a resident in the dementia unit, and the care she receives is outstanding. I am constantly updated about Mum, the manager takes time to explain things to you and listens to any concerns you may have. She always makes time for you although I know all staff are very busy.
Dawn S
(Daughter of Resident)
Beech House is very friendly. The staff are professional, caring, attentive carers. The ward is immaculately clean. My mum settled in very quickly and is very happy. My mum struggles with food, but there is always something to tempt her with.
Andrea B
(Daughter of Resident)
Latest news from Bedford Care Home