Our Care Homes are open and we are welcoming new residents
Find out more about how we are helping Residents to stay safe and well here.
Welcome to Alma Barn Lodge Care Home in Oxfordshire, a luxury haven located just two miles from the railway town of Didcot and  gateway to the Science Vale. Our newly built, state-of-the-art residence is situated on the edge of this picturesque village of Harwell, with glorious views of the surrounding countryside.  Visitors can easily reach us from the A34, and there is a local bus stop just a few minutes' walk away. The Home also benefits from being near the Great Western Park Development area.
Each of our en-suite wet room bedrooms is decorated to the highest standard, offering Residents the chance to enjoy pure comfort and tranquillity. Our dedicated team embraces person-centred care, empowering Residents to live the life they choose while taking care of all their wellbeing needs.
We support Residents who need different levels of care, including those living with dementia. By creating an active, vibrant environment within the Home, we can help Residents enjoy meaningful, positive experiences every day. We're also building close connections with the friendly village community, providing spaces for local groups to meet, hosting public events and operating a community coffee shop.
CARE FOR YOU
Residential Care
Nursing Care
Dementia Care
Respite or Short Stay
Palliative Care
Parkinson's Care
Person-centred care
Every Resident is an individual to be celebrated and empowered. Our person-centred care ethos puts their wellbeing needs at the very heart of everything we do. By addressing their emotional and spiritual health, as well as physical, nutritional and social needs, we can provide a holistic care experience.
We see care as a collaborative effort between Residents, their loved ones and our team. Together we can ensure that all their wishes are respected, that Residents take an active role in decision-making around their care, and that their voice is heard. Our highly-trained staff make sure to keep an eye Residents' happiness levels and move quickly when care needs change. This safe, supportive environment gives Residents' the chance to thrive and enjoy their lives.
Living life to the full
Our Care Home in Didcot has a busy activities timetable, built around the critical goals of mental stimulation, increased mobility and social engagement. Activities include arts and crafts sessions, food demonstrations, exercise classes, cinema nights, quizzes, musical performances, and sensory workshops. There will be a great variety of activities to try, with new sessions added frequently.
We're already organising partnerships with local schools, nurseries and community groups in community. We aim to host regular visitors, coffee mornings, community events, workshops and fun-filled events. With local groups and clubs meeting in our activities space, Residents can take up new hobbies or continue to enjoy their favourite pursuits. Plus if family members or friends don't live locally we'll ensure Residents can keep in touch with them through video calls or similar technology.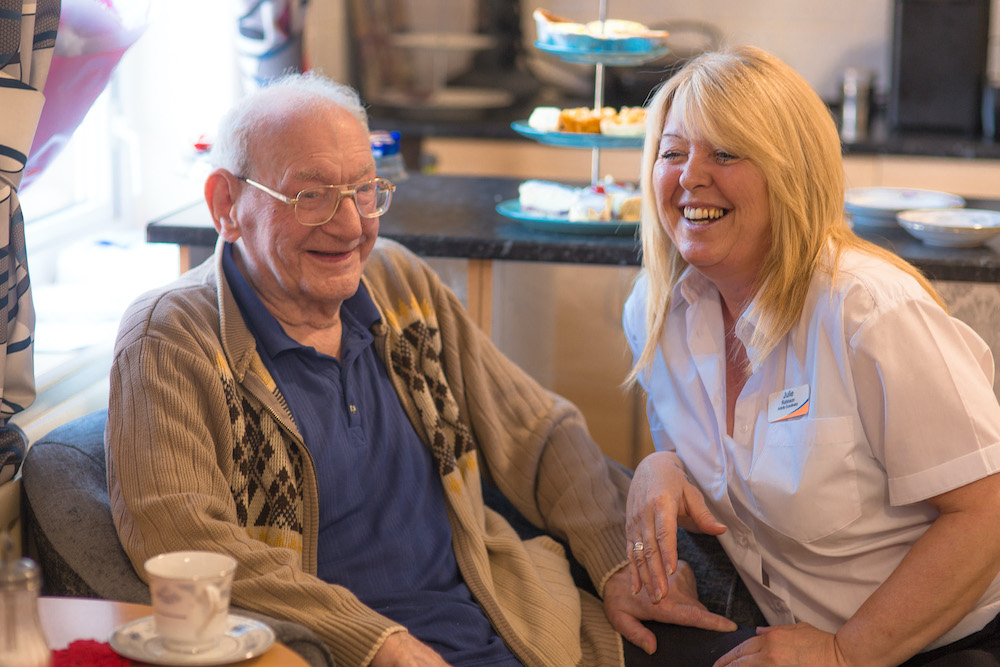 Dining and nutrition
Our in-house chefs will prepare exceptional food from fresh, seasonal produce that's locally sourced where possible. Menus will include a mix of delicious and nutritious options including traditional classic meals, Residents' favourites and enticing international cuisine.
Residents will have the opportunity to discuss their food preferences with the chefs when they move in, advising the team of any dietary requirements. We'll accommodate any cultural or belief-based food choices. Menus are regularly reviewed so that Residents can feedback and make new culinary requests. Residents can book our private dining room to host meals with their loved ones.
Covid-secure visiting
Keeping Residents safe and connected with their loved ones is always a priority for our team at Alma Barn Lodge Care Home in Didcot. We have a COVID-safe visiting procedure in place and we will ensure that Residents can socialise safely with their family and friends in warmth and comfort.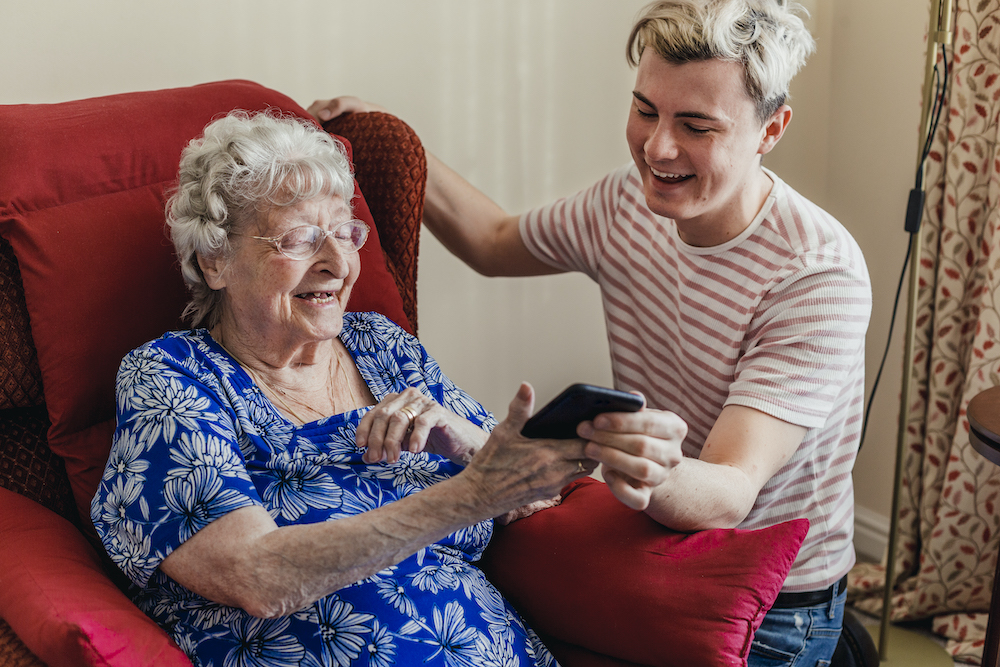 Electronic care plans
We always strive to innovate and use technology to enhance our provision of person-centred care. Our Home uses Electronic Care Plans which provide instant and secure access to care details and provide a thorough overview of support and activities. Using technology increases efficiency and enables our Colleagues to spend more meaningful time with Residents and improving the quality of interactions and care and support provided.
A home away from home
As a newly built Home, Alma Barn Lodge has an exceptional standard of décor throughout. Residents are welcome to bring their favourite pieces of furniture and belongings to personalise their en-suite bedrooms. The communal areas are spacious and luxurious, and there's a dedicated room for activities and a cinema suite.
We have sensory areas and a quiet space for relaxation and family visits. The outdoor space is stunning, with our balconies and patio areas leading to beautiful, landscaped gardens. Residents can enjoy watching nature and taking in the sensory stimulation outdoors, where there is plenty of seating available. It's also the perfect place for a stroll, and green-fingered Residents are welcome to do light gardening.
Here are just some of the facilities available in our luxury Care Home in Oxfordshire:
Spacious Lounges
Dining rooms with kitchenettes for residents to enjoy
Cafe Bar
Hair Salon
Quiet Lounge for relaxation and family one-to-ones
Activities and hobby room
Dedicated Cinema Suite
Landscaped gardens, balconies and patio areas.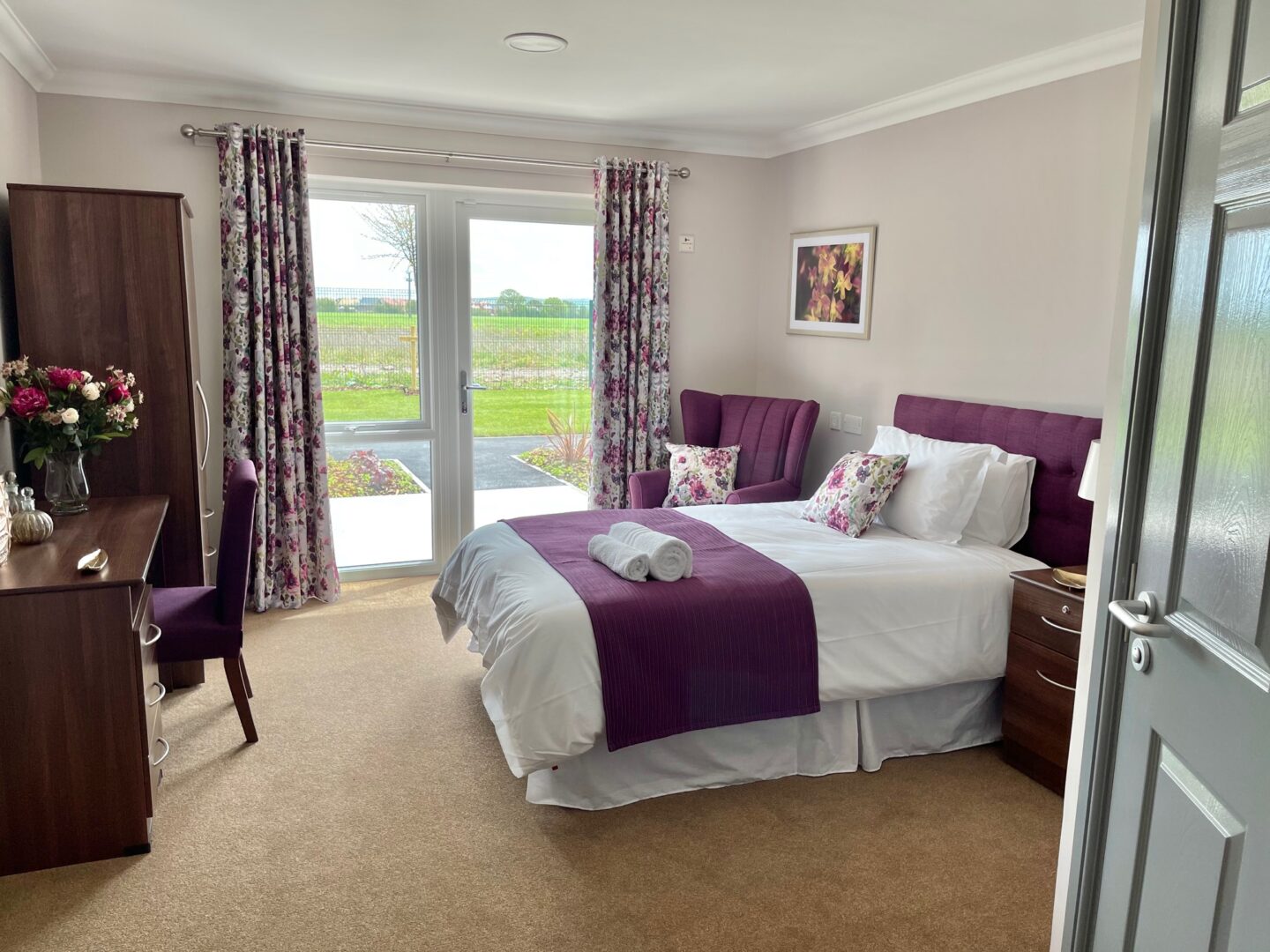 What residents and families say about us
Here are some of our latest reviews from CareHome.co.uk, the leading care home review website.

Latest news from Alma Barn Lodge