Our Care Homes are open and we are welcoming new residents
Find out more about how we are helping Residents to stay safe and well here.
Welcome to Craigbank Care Home in Possilpark, a characterful 61-bedroom Home located within easy reach of Glasgow. Situated within the former grounds of the impressive St Teresa's Chapel, north of the River Clyde, our Home benefits from a peaceful setting but also by being part of a vibrant community and is only a short walk to local shops and cafes.
As a specialist dementia Care Home, our expertly trained and experienced team provide high-quality person-centred care for older people living with all types of dementia. We understand the specific requirements of dementia care and tailor our support to the individual needs of each Resident who lives at our Care Home in Glasgow. We take the time to get to know their personal preferences, dietary requirements, hobbies and how they like to socialise, so that Craigbank can truly feel like home.
Our compassionate team have created a warm and friendly environment so Residents can live happy and meaningful lives in an environment where they are treated with dignity and respect. There's always lots going on including visiting entertainers, themed-nights and days out as we are well connected on public transport links and by road. Our Home also enjoys easy access to Edinburgh, along with links to Stirling and Livingston.
CARE FOR YOU
Residential Care
Dementia Care
Respite or Short Stay
Palliative Care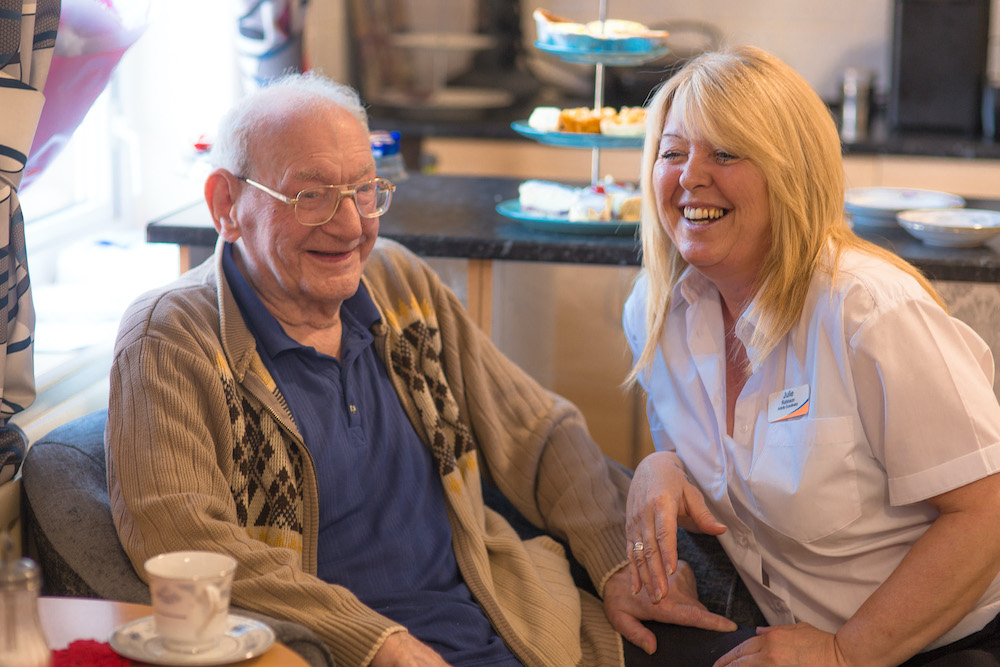 Person-centred care
Our person-centred approach sees our care team work closely alongside Residents and their families to ensure we provide the very best possible support that is tailored to individual needs. We talk with, and listen to, Residents and shape their care around personal preferences and their individual wellbeing and lifestyle wishes.
Residents have access to onsite physiotherapy where trained professionals help maintain, regain and improve mobility. Our friendly in-house hair salon is available for hairdressing, manicures and additional relaxation treatments for whenever Residents feel like a bit of extra pampering.
Living life to the full
Staying active is key to a happy and fulfilled life so we encourage Residents to join in with our activity and social scene wherever possible. We plan our events and activities around what we know Residents like to do and get involved with, and we aim to provide something that is of interest for everyone. Activities include arts and crafts, bingo, karaoke, card games, reminiscence and music sessions and theme nights.
Our dedicated Activity Co-ordinators help to create a real community spirit in the Home. Residents also delight in taking day trips to local museums and shopping centres, and our very own in-Home bar, the 'Doncaster Pub' is a lovely way to socialise and enjoy many a birthday.
Dining and nutrition
A healthy, well balanced diet is important no matter our age to maintain wellbeing, so we talk through Residents' personal preferences, nutritional requirements and dietary needs as part of their personalised support plan.
We serve three delicious meals a day cooked with the freshest and most seasonal ingredients. And, to ensure we always provide the most favoured dishes, Residents are encouraged to provide feedback and make meal suggestions via a questionnaire. Tasty snacks and refreshments are offered throughout the day along with Night Bite boxes for those who become peckish later on.
Covid-secure visiting
The health and safety of Residents comes first at Craigbank. As well as staying clinically safe we know how crucial it is for Residents to stay in touch with loved ones. This is why we have developed COVID-secure indoor visiting spaces for use by family and friends.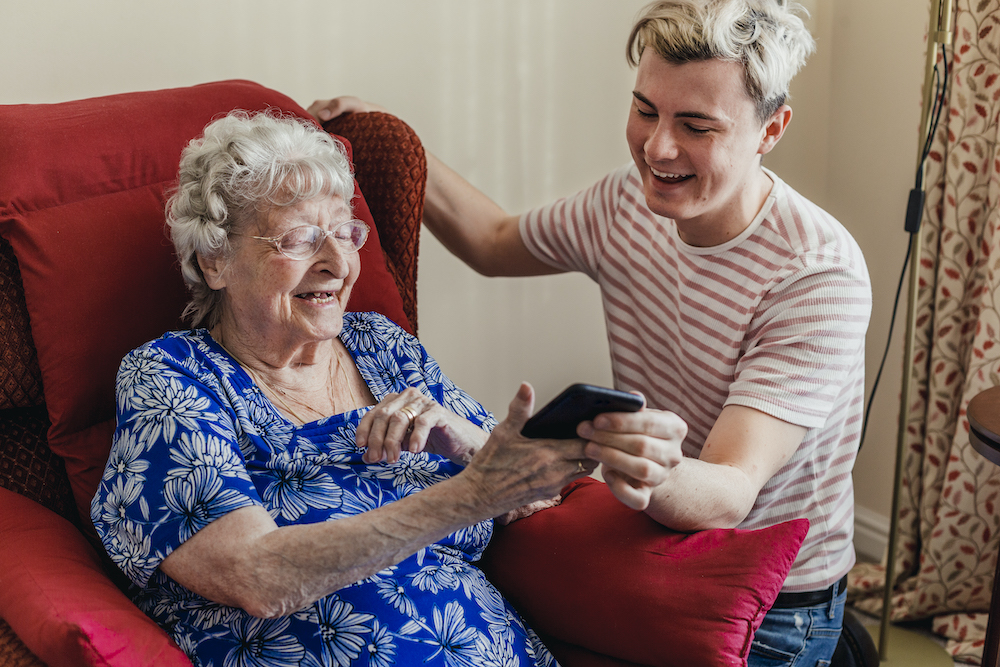 Electronic care plans
We always strive to innovate and use technology to enhance our provision of person-centred care. Our Home uses Electronic Care Plans which provide instant and secure access to care details and provide a thorough overview of support and activities. Using technology increases efficiency and enables our Colleagues to spend more meaningful time with Residents and improving the quality of interactions and care and support provided.
A home away from home
We consider ourselves one large family at Craigbank where everyone is made to feel instantly at home. As well as their own comfortable en-suite bedrooms, which Residents are encouraged to decorate with personal items and small pieces of furniture, Residents can socialise in our spacious communal lounges, relax in our quiet area or enjoy our peaceful, private gardens.
Here are just some of the facilities available in our warm and friendly Care Home in Possilpark:
Wheelchair access and accessibility
In-house hair salon facilities
Our dedicated bar area – The Doncaster Pub'
Religious services
Dedicated dining room
Communal lounges and quiet areas
Relaxation therapy
Access to a Memory Box
Rooms with garden view
Latest inspection report
Read full report
Duty of Candour Annual Report
Read full report
What residents and families say about us
Here are some of our latest reviews from CareHome.co.uk, the leading care home review website.

Craigbank has been wonderful during the lockdown. We haven't been able to visit our mother, but the staff have been very happy to speak to us and explain her condition to us every time we phone. It is never too much bother and we find it reassuring.
Catherine B
(Daughter of Resident)
I was able to visit my wife yesterday for the first time since mid-March. As always, I found the staff welcoming, cheerful, helpful and positive. The staff know my wife well and know how to calm her when she gets agitated. She has been resident in the home since December 2018 we have never had any cause to complain.
Bill M
(Husband of Resident)
Just had a visit with family friend. I am extremely happy with her progress. Staff are really helpful and do an amazing job, especially through Covid-19. She looks amazing and seems really happy. Can't fault the care level she is receiving keep up the brilliant work guys you're doing amazing.
Latest news from Craigbank Care Home