Our Care Homes are open and we are welcoming new residents
Find out more about how we are helping Residents to stay safe and well here.
At Mill View Care Home in Bolton, our expert team provides great person-centred care for Residents with a variety of needs. We're located just five minutes from Bolton town centre, on a bus route and only 10 minutes' walk from the town's train station.
Our large, leafy site houses six bungalows, where we offer different types of care. We have two bungalows offering personal care, one for Residents living with dementia, one general nursing and two bungalows dedicated to caring for people living with dementia. Residents can be reassured that if their care needs change, we can provide continuity of care for them at Mill View.
Mill View care and nursing Colleagues practice person-centred care, which means putting the Residents' wellbeing at the heart of everything we do. Our compassionate team work hard to make Residents feel safe, comfortable and happy from day one. We want our Residents to feel heard, included and part of the Mill View family.
CARE FOR YOU
Residential Care
Nursing Care
Dementia Care
Respite or Short Stay
Palliative Care
Parkinson's Care
Person-centred care
We believe that Residents should take an active role in decisions about their care. As well as looking after their clinical needs, our Colleagues make sure emotional wellbeing, spiritual, nutritional and lifestyle needs are met too.
Residents who require treatments from professionals outside the Home can rest assured that we'll make all the necessary arrangements. If Residents need physiotherapy, occupational health, dental, optical or any other type of treatment, we can book them.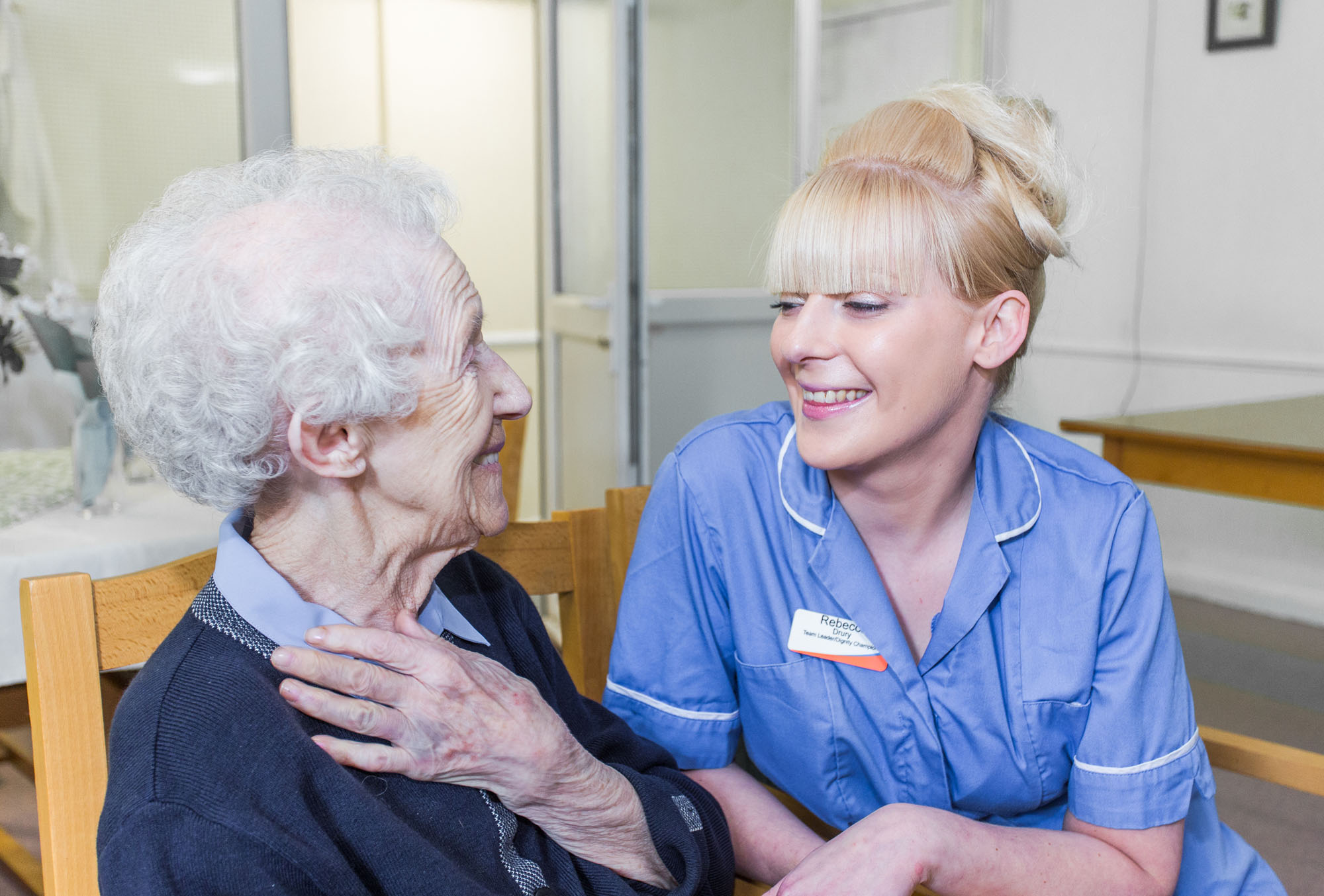 Living life to the full
Residents will enjoy an active social life at Mill View if that's what they choose. Our activities planner includes daily sessions that help engage Residents and encourage socialising. There are quizzes, bingo, musical sessions, crafting, gardening and many more activities to choose from. If a Resident has a hobby they love, we will help them to continue to enjoy it here.
It's great to be part of a buzzing community, and as a large Care Home in Bolton, we're well known to local people. We often host events for the public, including our annual summer fayre. It's a priority for us to ensure that Residents can continue to attend groups, places of worship and go out locally where possible.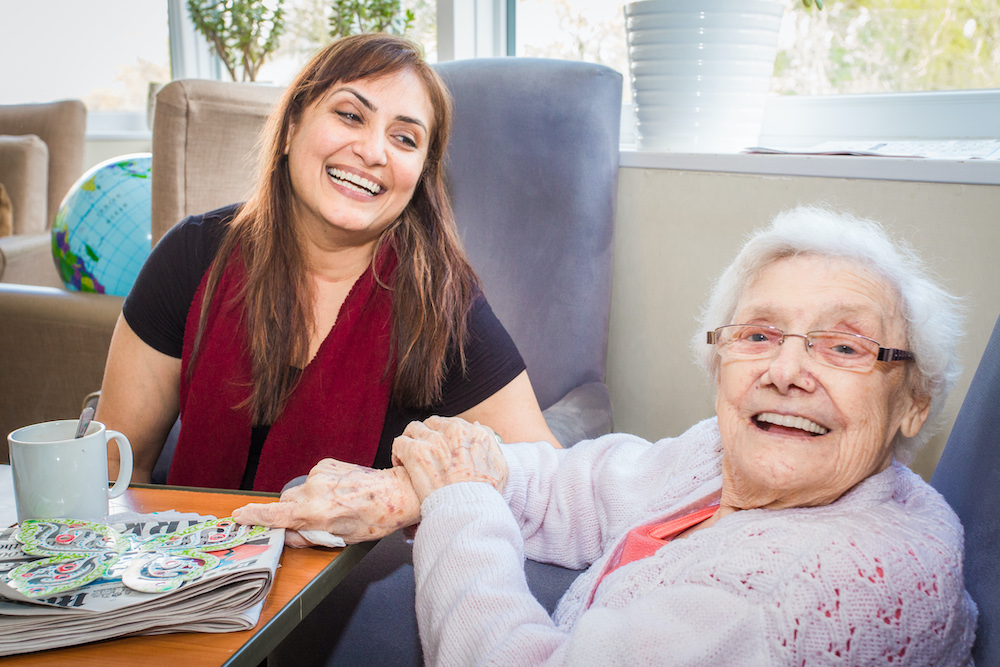 Dining and nutrition
Good nutrition is at the heart of good health, so we make sure all Residents have excellent dining options. There is a good mix of dishes on our menus, which include classic favourites and healthy choices.
When they move in, each Resident can let the kitchen team know their likes and dislikes and advise them about dietary requirements. The menus are regularly updated and changed, giving Residents a chance to feedback and make additional requests.
Covid-secure visiting
Keeping Residents safe and connected with their loved ones is always a priority for our team at Mill View Care Home. We have recently installed a COVID-secure, outdoor visiting pod to ensure that Residents can socialise with their family and friends in warmth and comfort.
A home away from home
Although we are a Care Home in Bolton town centre, our large, leafy grounds make Mill View feel like a peaceful haven. Each bungalow has its own garden, with some bedrooms opening onto outdoor patios so Residents can sit outside.
Each bedroom is for the Residents to make their own, and we will help to personalise them. We want each Resident to feel at home and create a space that reflects their tastes. Our spacious lounges and dining rooms mean Residents have plenty of communal space to enjoy together as well.
The facilities available in our warm and friendly Care Home in Bolton include:
Wheelchair access and accessibility
In-house hair salon facilities
Large leafy gardens with central greenhouse, potting shed and gazebo
Mobile shop
Cafe Area
Spacious Lounges
Outdoor COVID-Secure visiting pod
What residents and families say about us
Here are some of our latest reviews from CareHome.co.uk, the leading care home review website.

My wife got the best care. The nursing staff and careers were brilliant. Nothing was too much trouble even though they had other residents to deal with. In fact, they have become friends. I would recommend Mill View care home to people who have a difficult choice to make.
Philip B
(Husband of Resident)
We visited so many homes the best possible care home to meet Dad's needs. On visiting Mill View, we felt welcomed, reassured and comfortable. Staff are hardworking, professional and caring. Thank you for everything you do.
Christine H
(Daughter of Resident)
My mother has severe dementia and can no longer look after herself. After a single viewing at Mill View, I had no doubt that this was the best facility we had visited. Almost immediately, her demeanour became more placid and calm. I cannot praise the staff enough for the care she receives.
Colin J
(Son of Resident)
Latest news from Mill View Care Home