Our Care Homes are open and we are welcoming new residents
Find out more about how we are helping Residents to stay safe and well here.
At Roberttown Care Home in Liversedge, Residents enjoy living in the tranquil, beautiful West Yorkshire countryside. In our spacious, comfortable Home, compassionate, attentive Colleagues practice person-centred care. This holistic approach empowers Residents to live the lives they want, in a safe, supportive environment.
A short distance from the M62 and within easy reach of pretty nearby villages, Roberttown Care Home in Liversedge overlooks the open fields of Hartshead. Our dedicated and compassionate care and support teams provide care for people living with dementia, Parkinson's and a range of other needs.
Life here is comfortable and enjoyable. The lively community participate in activities, get plenty of time to socialise and enjoy visits from local groups. Each Resident can personalise their room from the day they move in, and some of the 29 rooms here are suitable for couples to share. Our team work hard to accommodate Residents' needs and to boost their wellbeing.
CARE FOR YOU
Residential Care
Dementia Care
Respite or Short Stay
Parkinson's Care
Physical Disabilities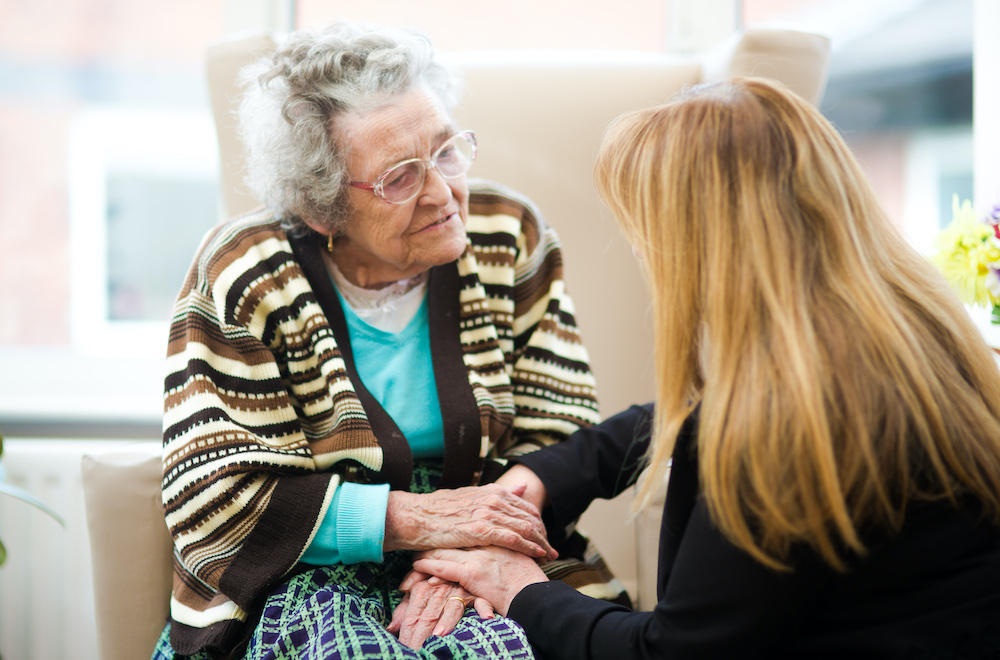 Person-centred care
Our approach is person-centred, which means Residents take an active role in the decisions around their care. We focus on many different aspects of their wellbeing, ensuring that all medical, emotional, spiritual and nutritional needs are considered. If treatments from physiotherapists, occupational therapists, opticians, dentists, and other practitioners are required, our team will arrange them. We have a great rapport and working relationship with the local community nursing team who are only a phone call away.
Living life to the full
Residents can benefit from a full activity plan that incorporates suggestions from everyone at our Care Home in Liversedge. Where someone may struggle with confidence or prefer quieter pursuits, so we can provide one-to-one activities where requested. We run armchair yoga, have strong ties with local community groups including the Liversedge parish church, local children and villagers. We help Residents who want to attend classes at the community centre, or coffee mornings, or knit and natter. It's a wonderful place to live, and Residents can make the most of the close-knit community.
Dining and nutrition
No matter the occasion, mealtimes are always an important part of Home life here at Roberttown Care Home. Our chefs prepare varied menus, with home cooked dishes made from fresh ingredients that take into consideration Residents likes and dislikes, nutitional and dietary requirements. We're always happy to cater for special celebrations and birthdays and wherever possible welcome family and friends into the Home to join in the fun.
Covid-secure visiting
Our number one priority is keeping Residents safe and connected with their loved ones. We have recently created a COVID-secure, indoor visiting space to ensure that Residents can socialise with their family and friends in warmth and comfort.
A home away from home
Roberttown Care Home in Liversedge overlooks the open fields where cattle graze. Residents who live in the bedrooms at the back of the Home can enjoy incredible, panoramic views of the unspoilt countryside. We have a landscaped garden with a fishpond, which provides the perfect spot for Residents to relax and enjoy the fresh air. The light, spacious conservatory-style lounge gives Residents the chance to take in the scenery all year round, and when the sun is out, we like to stage activities in the garden.
Here are just some of the facilities available in our warm and friendly Care Home in Liversedge:
Wheelchair access and accessibility
In-house hair salon facilities
Landscaped garden with fishpond
In-house shop
Arts and Crafts Area
Spacious Lounge
Dedicated Dining Room
On-site Chefs
En-suite Rooms
What residents and families say about us
Here are some of our latest reviews from CareHome.co.uk, the leading care home review website.

Our mother recently moved into the care home after a spell in hospital/intermediary care. The manager was extremely helpful when we were making the choice for her new home, especially given that we could not visit due to covid. Since moving in the staff have been so kind and caring, making the transition as easy as it possibly could be. Nothing is too much trouble. Communication to the family has been excellent both verbally and by email. All in all, we feel that our mother is going to be very happy in her new home.
Anne M
(Daughter of Resident)
Experienced, kind, friendly, compassionate and caring staff. Gets 5 stars and a thumbs up from me. Trust is key, and I trust this care home 100% to look after my father with dementia. Top class staff and diamond standard managers. My father is both happy and settled.
Destiny R
(Daughter of Resident)
All the staff, and the Manager are doing an excellent job in these unprecedented times. All the residents, including my mother, are being very well looked after and kept busy and entertained. I cannot thank them enough for all the dedication, hard work and commitment they are showing each and every one of their residents.
Elizabeth B
(Daughter of Resident)
Latest news from Roberttown Care Home