Our Care Homes are open and we are welcoming new residents
Find out more about how we are helping Residents to stay safe and well here.
Welcome to Woodstock Care Home in Norfolk, situated in the middle of the beautiful rural village of Gressenhall. Woodstock is located just four miles from Dereham town centre and in easy reach of the A47 for drivers. Those travelling by public transport can take the number 21 bus from Dereham to reach us.
Nestled in the heart of this close-knit, friendly community, Woodstock has strong connections with local groups, school children and neighbours. The entire Home is on the ground floor, with plenty of indoor and outdoor space for Residents to relax in.
The dedicated care and support team practice person-centred care, looking after Residents with a range of needs, including people living with dementia. Woodstock has a family atmosphere, with all Colleagues treating Residents with the utmost compassion. Here we empower Residents to live happy, meaningful lives in a safe, supportive environment.
CARE FOR YOU
Residential Care
Dementia Care
Respite or Short Stay
Parkinson's Care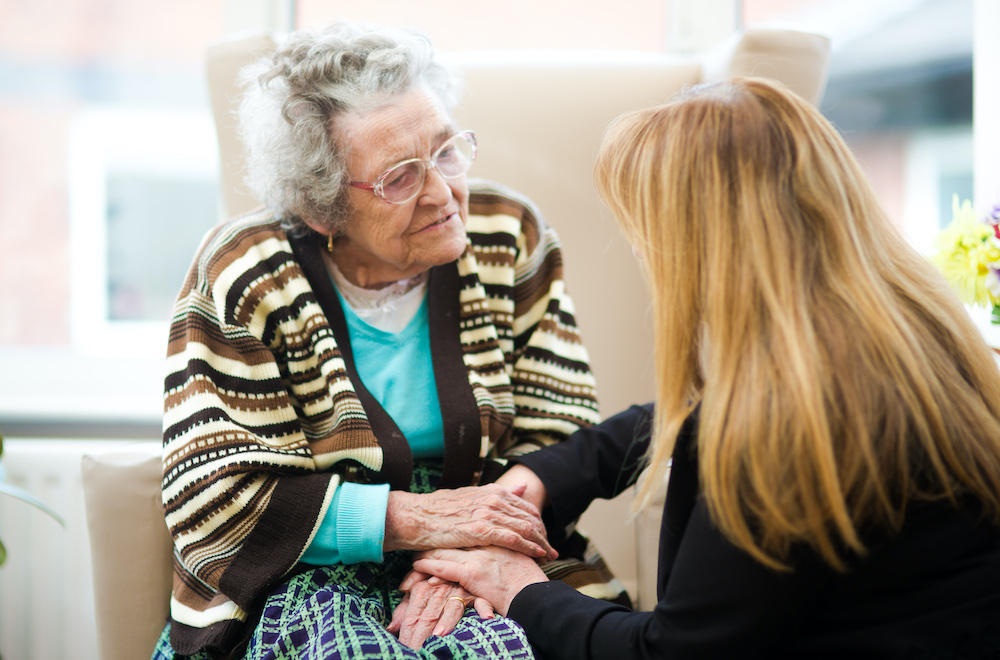 Person-centred care
We approach Residents' care holistically, looking after all aspects of their wellbeing, including physical, emotional, dietary and spiritual needs. It's essential for us to work in collaboration with Residents and their loved ones, so they can decide on the type of care they want. Every Resident has individual needs, and it's our job to meet them.
Residents can rely on us to regularly check in with them to ensure they are happy and comfortable in everything we are doing. Their voice is the most important one, and their requests and feedback shape everything we do. Mental wellbeing has a significant impact on physical health, so we make it our mission to ensure both are taken care of by our caring Colleagues.
Living life to the full
We may be based in a rural village, but we're still a busy Care Home in Norfolk. There are plenty of daily activities, including musical and reminiscence sessions suitable for Residents living with dementia. Favourites include arts and crafts, music and dance, bingo, quizzes and pampering sessions, to name but a few.
The Home also hosts regular events including a summer and Christmas fete. We have visitors including an entertainer who comes regularly to perform Residents' favourite songs on his guitar. We also facilitate trips out into the local area, there are plenty of well-loved beauty spots nearby for Residents to visit.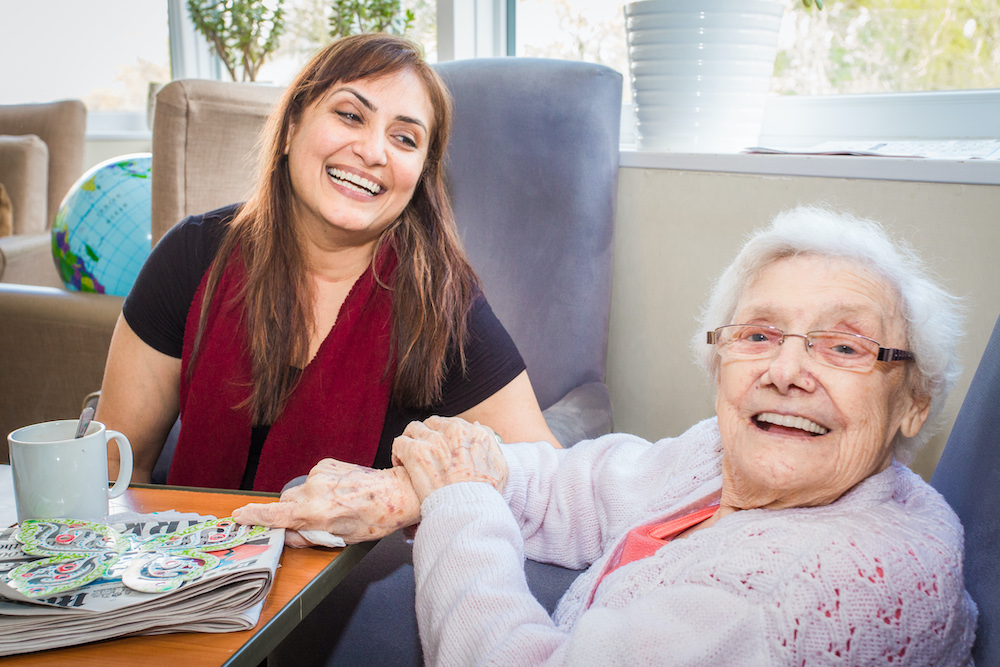 Dining and nutrition
Our dedicated chefs prepare everything on our varied, daily menu fresh on-site. We use seasonal produce, locally sourced where possible, to create a range of dishes for Residents to enjoy.
We ask for input and feedback from Residents, so we can ensure that their favourite foods are included, and popular dishes are served often. All dietary requirements will be taken into account, so Residents can be confident we will respect any cultural needs or personal choices they have.
Covid-secure visiting
Our number one priority is keeping Residents safe and connected with their loved ones. We have recently created a COVID-secure, indoor visiting space to ensure that Residents can socialise with their family and friends in warmth and comfort.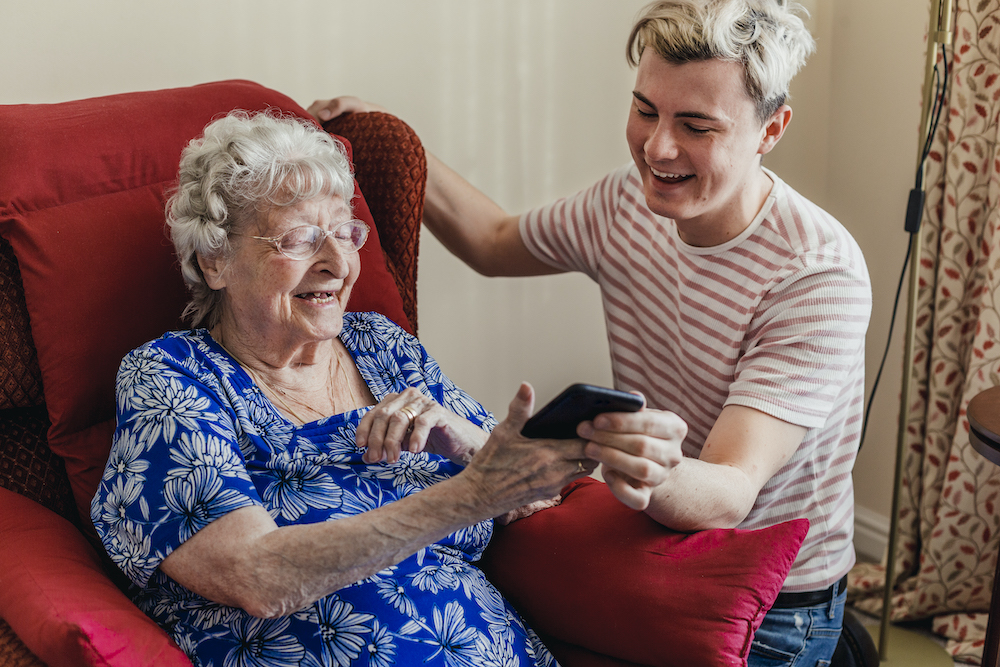 Electronic care plans
We always strive to innovate and use technology to enhance our provision of person-centred care. Our Home uses Electronic Care Plans which provide instant and secure access to care details and provide a thorough overview of support and activities. Using technology increases efficiency and enables our Colleagues to spend more meaningful time with Residents and improving the quality of interactions and care and support provided.
A home away from home
The entire home is on the ground floor level, accessible for wheelchair users, and many of our rooms are en-suite. We encourage Residents to bring their belongings, furniture and decorative items to personalise their rooms. Our communal areas are warm, bright and welcoming, the perfect place to socialise and relax.
Outside we've built a wonderful sensory garden, which is incredibly therapeutic for Residents living with dementia. It's a lovely space for Residents to take in the fresh air and enjoy the beautiful colours, sounds and aromas of nature. We've also got our own chickens, cats and a Resident dog. We're a very pet-friendly Care Home in Norfolk.
Here are just some of the facilities available in our warm and friendly Care Home in Norfolk –
Wheelchair access and accessibility
Some rooms suitable for couples to share
Weekly hairdresser visits
Sensory garden
In-house shop
Spacious Lounge
Dedicated dining room
What residents and families say about us
Here are some of our latest reviews from CareHome.co.uk, the leading care home review website.

Woodstock is an outstanding home. The management team set very high standards and monitor them, so care staff are aware and conform. The care staff are excellent, interacting with residents and genuinely care for their wellbeing.
John T
(Husband of Resident)
Despite my brother not being the easiest to care for owing to his late-stage vascular dementia, he was shown the utmost kindness and thoughtfulness by all the staff. Their care and kindness will be long remembered.
Jean S
(Sister of Resident)
I have been entertaining the residents of Woodstock for over a year now. The high level of care is plain to see. The staff are always on hand to care for the residents and always have their best interests at heart.
Steve K
(Regular volunteer)
Latest news from Woodstock Care Home