Our Care Homes are open and we are welcoming new residents
Find out more about how we are helping Residents to stay safe and well here.
Welcome to Maycroft Care Home in Royston, situated in the village of Meldreth and just five miles from the town centre. Nestled in the heart of the countryside, our warm and friendly home is only 15 miles from Cambridge and just off the A10. If you are visiting via public transport, local train services from Royston and Cambridge stop at Meldreth station, which is a 10-minute walk from Maycroft.
Our expert team offer round-the-clock care for Residents, following our ethos of person-centred care. We focus on making sure each Resident has their emotional, medical, spiritual and nutritional needs met. In doing so, we hope to empower them to lead the lives they choose and enjoy being part of the Maycroft family.
Residents are encouraged to personalise their rooms straight away, making their space as cosy and homely as they wish. They'll be embraced into our small, happy community, where there's the opportunity to have new experiences and make new friends. Whether they are enjoying our indoor activities programme or making the most of our glorious gardens, Residents can lead full, busy lives at Maycroft.
CARE FOR YOU
Residential Care
Respite or Short Stay
Parkinson's Care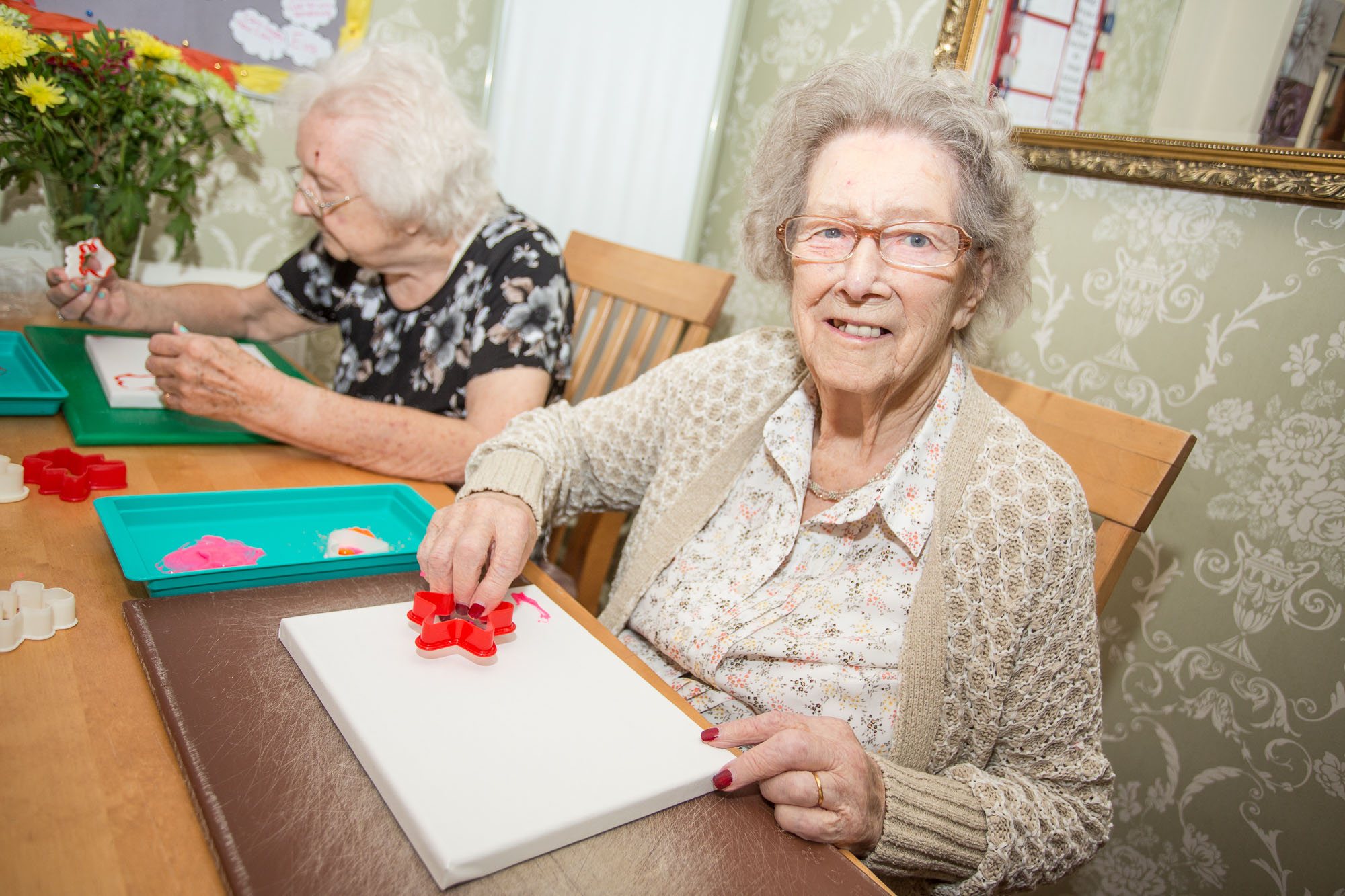 Person-centred care
We take a holistic approach to care, which focuses on all Residents' needs. To us, their emotional, spiritual and nutritional wellbeing is as essential as medical or physical care. Each one impacts the rest, so if a Resident's emotional needs are met, they are likely to be more resilient to other pressures and unhappiness. It's our mission to ensure they continue to feel well physically and mentally.
Compassion and kindness are the guiding principles for our care team. It's vital to us that a Resident and their loved ones play an active role in discussions and decisions around their care. Together, we ensure Residents feel safe and supported to live the life they choose.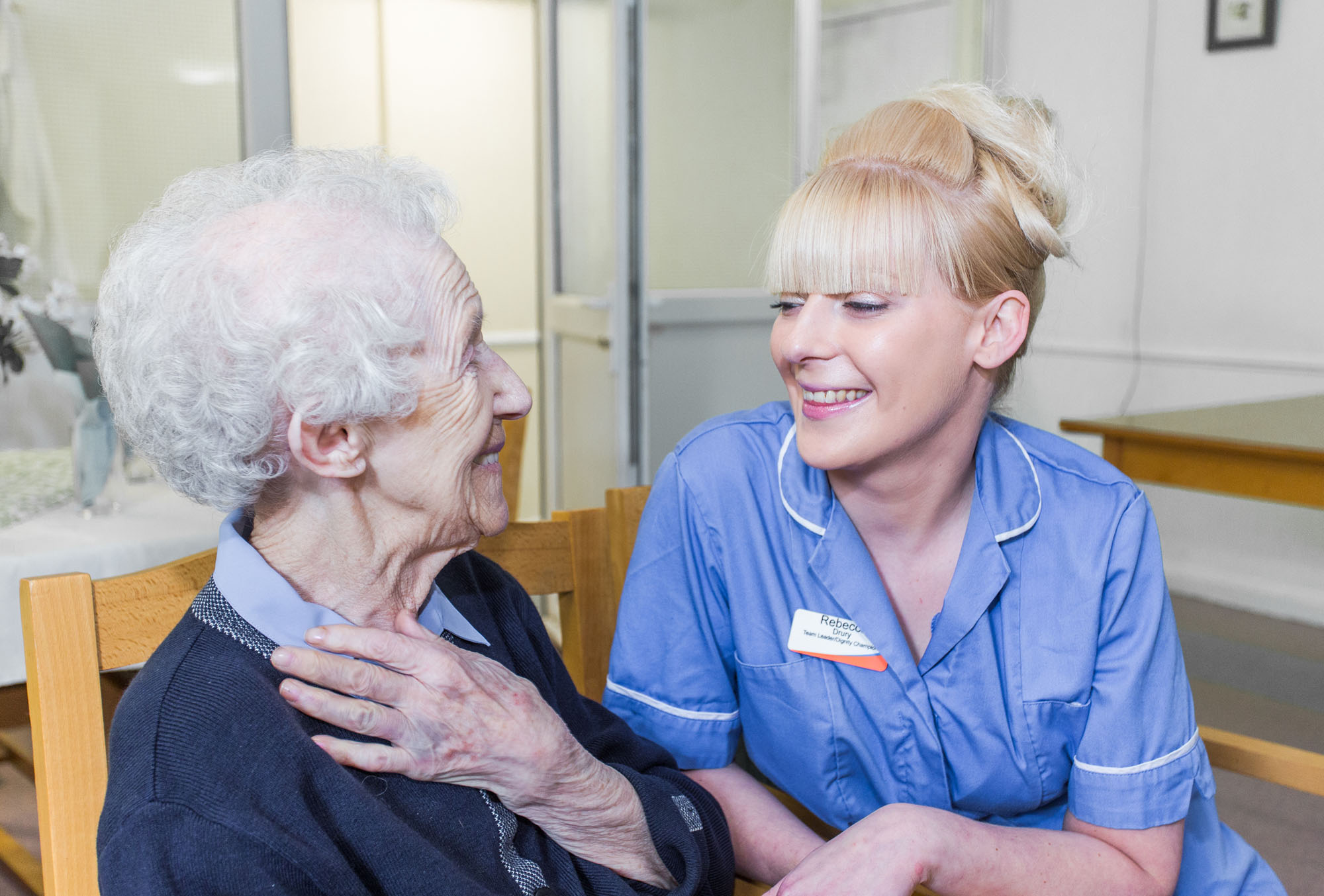 Living life to the full
Our Care Home in Royston has a dedicated Activities Co-ordinator who devises a schedule full of fun-filled sessions. The activities are designed to provide mental stimulation, get Residents moving and offer the chance to socialise. Residents favourites include crafts, chair-based exercise, games, bingo, quizzes and musical sessions.
We're lucky to have strong ties with the community and regularly welcome visitors. There's often in-house entertainment, BBQs in the summer, seasonal fetes and we take Residents for days out at nearby attractions. We also have a beautician on-site for pampering sessions, as well as weekly visits from our hairdresser.
Dining and nutrition
Good nutrition is vital for good health, so we ensure our Residents eat healthy, fresh meals every day. Our chefs create dishes using the fruit and vegetables we grow in our garden, as well as locally sourced produce where possible. There are plenty of options, including Residents' favourite dishes and seasonal specials.
When Residents arrive, the kitchen team will find out which foods they like to eat and if there are any dietary requirements to meet. Families are very welcome to book a table to dine with Residents whenever they choose. Our talented Italian chef also runs a cookery school for Residents to watch and learn how to create culinary magic.
Covid-secure visiting
Our number one priority is keeping Residents safe and connected with their loved ones. We have recently created a COVID-secure, indoor visiting space to ensure that Residents can socialise with their family and friends in warmth and comfort.
A home away from home
Our cosy, warm home has just 25 bedrooms, so we're a tight-knit community. Each bedroom can be personalised, with any small furniture or belongings Residents would like to bring. Our communal areas – including our lounges and dining room – are spacious and bright, the perfect place to socialise with fellow Residents.
The gardens here are magnificent. You walk across our courtyard to see an abundance of natural beauty. The gardening club helps Colleagues grow fruit and veg and establish new flowers and plants. Residents can wander through the wild gardens on their daily strolls, taking in wildlife, atmosphere and aromas. It's a place where you can either have an adventure or simply relax, all right outside the door.
Here are just some of the facilities available in our warm and friendly Care Home in Royston –
Wheelchair access and accessibility
In-house beautician
En-suite wetroom bedrooms
Landscaped gardens
Courtyard with seating
Spacious Lounges
Dedicated dining room
Gardening Group and Cookery School
Weekly Hairdresser Visits
What residents and families say about us
Here are some of our latest reviews from CareHome.co.uk, the leading care home review website.

My mother is happier than she has been for years. She has many friends, and always says that 'everyone is kind'. She leads such a busy life. In the last three months she has done: flower-arranging, kept fit, choir, arts and crafts, scrabble, quizzes, hula-hooping, walking and birdwatching. It has exceeded my expectations.
Pam H
(Daughter of Residents)
Dad always looks content and happy; I completely understand why. The property and gardens are lovely, well designed and beautifully decorated. The staff are fantastic and provide excellent all-around care. There are multiple options for activities either in the home or outside. The menu and food are wonderful.
Caroline V
(Daughter of Resident)
I cannot recommend Maycroft Care Home highly enough - they have brought my parents back to life from a very low ebb. The month Mum has been there has seen a remarkable transformation, and I haven't seen that smile on Dad's face for a couple of years.
Russell D
(Son of Residents)
Latest news from Maycroft Care Home