Our Care Homes are open and we are welcoming new residents
Find out more about how we are helping Residents to stay safe and well here.
Welcome to Millview Care Home in Barrhead, where our compassionate team provide person-centred care for Residents within a warm and homely environment.
Situated within a quiet residential area near to Lewen Water and close by Barrhead town centre, Millview Care Home is also within easy reach of Cowen Park and other local amenities.
Our Home is a vibrant community where Residents are encouraged to stay active and continue with their favourite hobbies and pastimes, or try something new from our varied activities schedule. We've communal spaces for socialising and also quiet areas to while away a peaceful afternoon with a good book or by listening to a favourite radio station.
All our bedrooms have en-suite facilities and views of the lovely gardens where Residents can take time out and relax with friends or enjoy some sunshine in our seated areas.
CARE FOR YOU
Nursing Care
Dementia Care
Respite or Short Stay
Palliative Care
Parkinson's Care
Learning Disabilities
Person-centred care
A person-centred approach puts the individual and their needs at the heart of any decisions made about their care. The way that we support each person is unique and tailored to their personal preferences, emotional, health and wellbeing needs. We work together with Residents and their families, listening to their wishes and explaining different care choices to them. At our Care Home in Barrhead, each Resident receives a personalised care plan that enables them to live a fulfilled and meaningful life in a way that they choose.
Living life to the full
We believe that staying active and taking part in stimulating activities is key to a healthy and happy life. Our dedicated Activities Coordinator organises a wide variety of events and activities to suit all tastes, so there is something for everyone to take part in. Typical daily activities include reminiscence sessions, quizzes and arts and crafts, as well as visits from local entertainers and musicians. Local charity events are also a popular way for Residents to feel part of the wider community.
And if Residents prefer to have a more relaxing afternoon, there's plenty of space to unwind with a favourite book or our team are on hand to assist with organising some more therapeutic activities.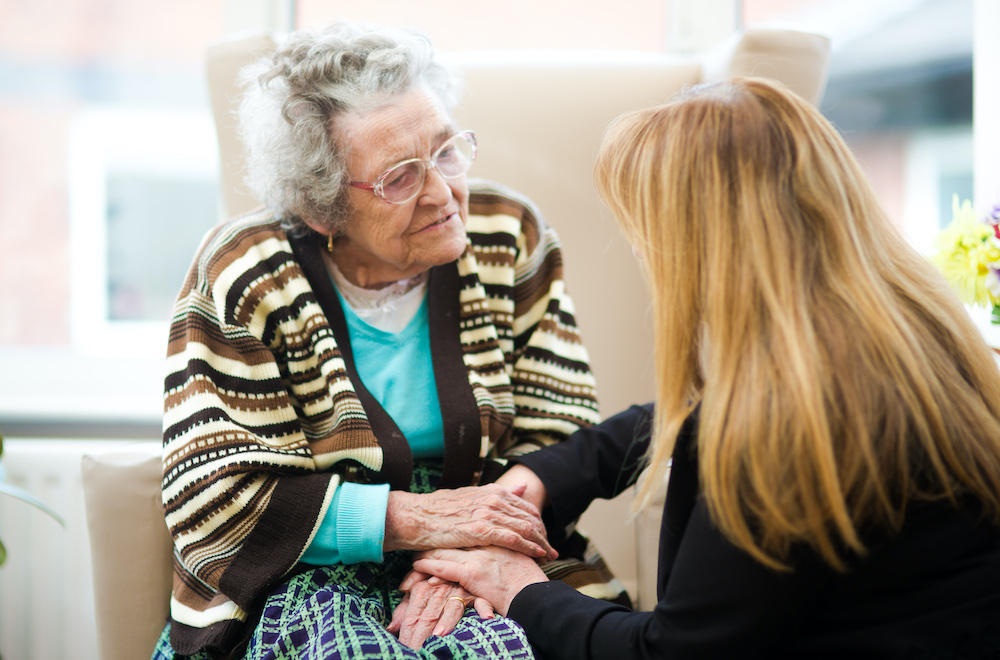 Dining and nutrition
A good diet, optimal nutrition and hydration all contribute to positive physical and mental health. That's why at Millview we create meal plans for each Resident taking into account their likes and dislikes and dietary requirements from when they first move into our Home. Our on-site catering team serve a varied menu which mixes international dishes, with favourite regional recipes and classic dishes, using fresh and seasonal ingredients where ever possible. We're always happy to receive feedback on our food, either by questionnaires or just by sitting and chatting with Residents to see what they feel like eating.
Covid-secure visiting
Our number one priority is keeping Residents safe and connected with their loved ones. We have recently created a COVID-secure, indoor visiting space to ensure that Residents can socialise with their family and friends in warmth and comfort.
A home away from home
Our purpose-built Home has been designed specifically to meet the needs of Residents across our two floors, where we provide high-quality person-centred care. With all bedrooms looking out onto our central garden we enjoy a real sense of togetherness and community.
We want Residents to feel as comfortable and as welcomed as possible, right from their very first day living at Hillview, so we encourage Residents to personalise their rooms with ornaments, pictures and small items of furniture. And for added peace of mind each room is fitted with a 24-hour call system.
Facilities at our warm and friendly Care Home in Barrhead include:
Bright and spacious lounges
En-suite rooms
Landscaped grounds
Rooms with garden views
Wheelchair access throughout
On-site chefs
Latest inspection report
Read full report
Duty of Candour Annual Report
Read full report
What residents and families say about us
Here are some of our latest reviews from CareHome.co.uk, the leading care home review website.

My mum has settled in very well after a difficult time when she had to move out of her house and across the country to be closer to family. The staff at Millview have been understanding and supportive. They have been open and easy to deal with and helped explain and deal with challenges mum and I have had to face.
My husband had been a resident in a different care home before Millview. From the first day it was obvious that the staff were friendly and caring. As the weeks went by my husband settled very well, he was not as frightened or agitated as he was previously.
Evelyn M
(Wife of Resident)
I'm very happy with my wife's care at the home, and would highly recommend it.
R M
(Husband of Resident)
Latest news from Millview Care Home