Our Care Homes are open and we are welcoming new residents
Find out more about how we are helping Residents to stay safe and well here.
Welcome to Netherton Green Care Home in Dudley, situated just three miles from the town centre. The local area has excellent transport links to Birmingham and Wolverhampton, plus we're served by a local bus service. The Old Hill shopping centre is in walking distance, and we're close to Russells Hall Hospital.
Our expert nurses and care team look after Residents with a range of needs, including Parkinson's and dementia. We pride ourselves on our person-centred care, placing the individual and their physical and emotional wellbeing at the very heart at what we do. From the moment they arrive, new Residents are welcomed into our warm, friendly community and given the chance to personalise their private bedroom space.
As a care home in Dudley, we're proud to be part of the vibrant Black Country community, and we enjoy close ties with people in the local area. We encourage Residents to keep up their hobbies and friendships, helping with trips out. There's also plenty to keep Residents engaged and entertained in our lively, happy Home. We are committed to empowering Residents to enjoy the lifestyle they choose with our help and support.
CARE FOR YOU
Nursing Care
Dementia Care
Respite or Short Stay
Palliative Care
Parkinson's Care
Person-centred care
At Netherton Green, our guiding ethos is person-centred care. Each Resident is treated as the individual they are, and we work hard to meet all their needs, not just any physical care requirements. As such, we focus on emotional wellbeing, dietary health and spiritual needs, as well as medical requirements.
By taking this approach, we endeavour to give Residents an active role in making decisions about their own care. We ensure their wishes are heard and respected, and that we're doing everything in our power to keep them happy and comfortable. Our nurses and support staff treat all Residents with compassion, respect and kindness, creating a family atmosphere for everyone.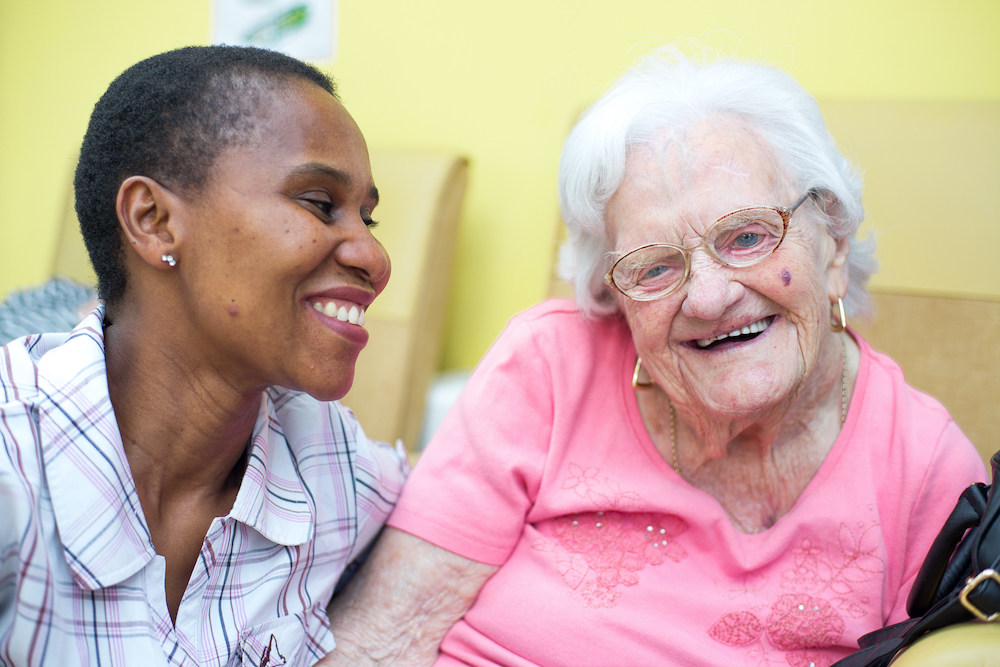 Living life to the full
At our bustling care home in Dudley, Residents have plenty to keep them occupied. Our Activities Team prepare daily activities that provide mental stimulation, the chance to socialise and promote movement. Favourites include quizzing, baking, sensory activities, reminiscence sessions, bingo and gardening.
We often host events in the Home, including performances from local musicians and entertainers. Members of local community groups also drop by for visits, and we also have a dementia café on site. If Residents wish to go for day trips to attractions, restaurants or shops, we're happy to facilitate their outings.
Dining and nutrition
Fresh, nutritious meals are always on the menu at Netherton Green Care Home in Dudley. Our dedicated chefs prepare delicious dishes from seasonal produce, giving Residents plenty of choice on the rotating menu.
Each Resident can talk to the kitchen team about their likes and dislikes and give information on any dietary requirements. By asking for regular feedback, our chefs can review the menu, include Resident requests and provide tasty food for everyone to enjoy.
Covid-secure visiting
Keeping Residents safe and connected with their loved ones is always a priority for our team at Netherton Green. We have recently installed a COVID-secure, outdoor visiting pod to ensure that Residents can socialise with their family and friends in warmth and comfort.
A home away from home
Residents are encouraged to feel at home from the moment they arrive, bringing their personal belongings and furniture with them, if they choose. Each bedroom can be personalised so that Residents can make the space their own and relax in pleasant surroundings.
The communal areas are bright and spacious, providing plenty of room for Residents to congregate and socialise. Outside in the gardens, there's seating on the patios so Residents can relax in the fresh air and enjoy being amidst the plants and flowers.
Here are just some of the facilities available in our warm and friendly Care Home in Dudley –
Wheelchair access and accessibility
Dementia Cafe
Landscaped gardens
COVID-Secure visitor pod
Spacious Lounges
Dedicated dining room
Electric profiling beds
Laundry and cleaning service
What residents and families say about us
Here are some of our latest reviews from CareHome.co.uk, the leading care home review website.

We are very close friends of one of your residents. He has settled in and speaks very highly of the care and attention he is receiving. We visit on a regular basis, so we can see for ourselves how professional and caring the nursing staff are.
My Mom has resided at Netherton Green for nearly 13 years, and her care has been excellent throughout. Staff have handled every stage of her dementia with understanding and expert knowledge. I can't thank them enough for all they do for my Mom daily.
R H
(Daughter of Resident)
My mother has been a resident for two years. I feel her care has been outstanding, and I could not be happier. The nursing team are wonderful and are well led and managed by the manager. I give them top marks on all aspects of care, and my mother is happy to be a resident.
T B
(Daughter of Resident)
Latest news from Netherton Green Care Home