Our Care Homes are open and we are welcoming new residents
Find out more about how we are helping Residents to stay safe and well here.
Welcome to Stonedale Lodge Care Home in Liverpool, situated in the suburb of Croxteth, just off the East Lancashire Road. Our approach is all about providing person-centred care, and we treat each Resident as the individual they are. This ensures that they are very much a part of decisions about their lives and care and that we look after their emotional wellbeing, not just their physical health.
We're lucky to have six separate Houses as part of our Home, providing all types of care, including nursing. The team here are expert in caring for Residents living with dementia, and we can also offer palliative care. Residents are encouraged to live the sort of independent and busy lives they choose and we support them in all their needs.
Stonedale Lodge is served by major bus routes, and the M57 and M62 are both a short distance away. Our Home is close to Aintree Hospital and accessible to both the Liverpool Heart and Chest and Royal Liverpool Hospitals.
CARE FOR YOU
Residential Care
Nursing Care
Dementia Care
Respite or Short Stay
Palliative Care
Parkinson's Care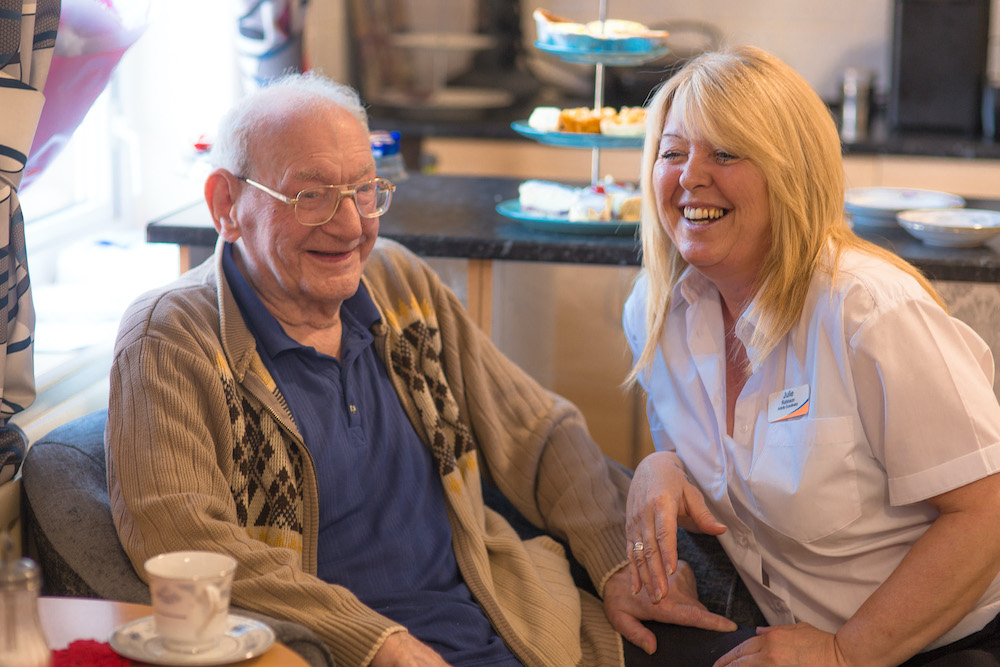 Person-centred care
As every Resident is unique, so their care must be bespoke to their needs. Our caring teams take the time and effort to get to know Residents, understand what makes them happy and work to meet their wellbeing needs.
This person-centred approach encompasses a Resident's emotional wellbeing, their dietary and personal care requirements, their spiritual life and any other wellbeing needs. Working alongside the Resident and their loved ones in a collaborative way, our team can ensure care is personalised, compassionate and successful.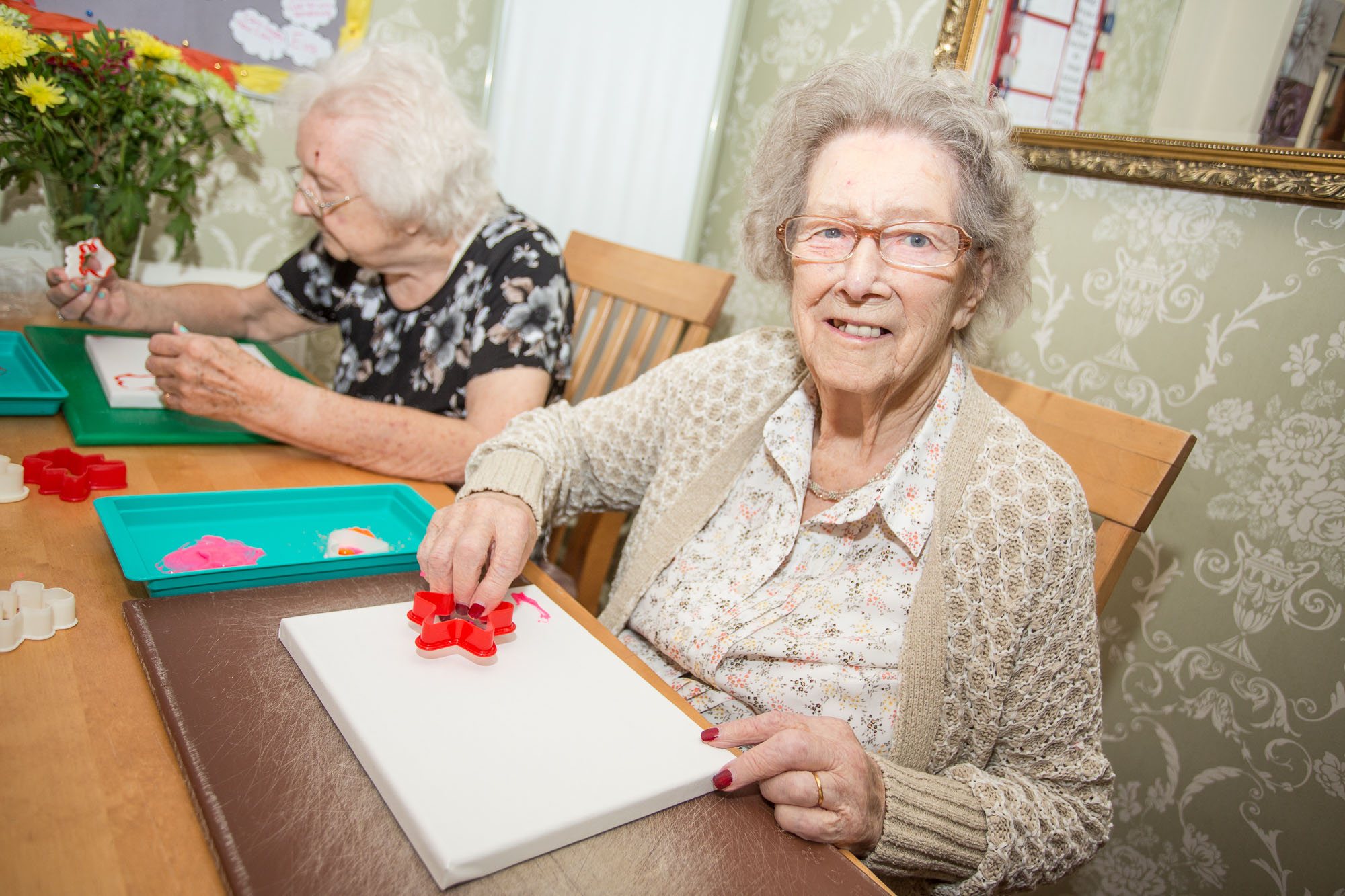 Living life to the full
At our Care Home in Liverpool, our Activities team host events and activities that help Residents have fun, stay mentally stimulated and keep mobile. There are plenty of games and quizzes to stimulate Residents, chair-based exercises and ball games to help mobility. For fun, there's singing, arts and crafts, entertainment and baking. These are just a few of the daily activities Residents can choose to participate in.
We have good links with the local community and enjoy regular visits from nearby schools, nurseries, entertainers and community groups. Our care Colleagues also support Residents to enjoy trips out to the cinema, church, pub and other attractions in the area.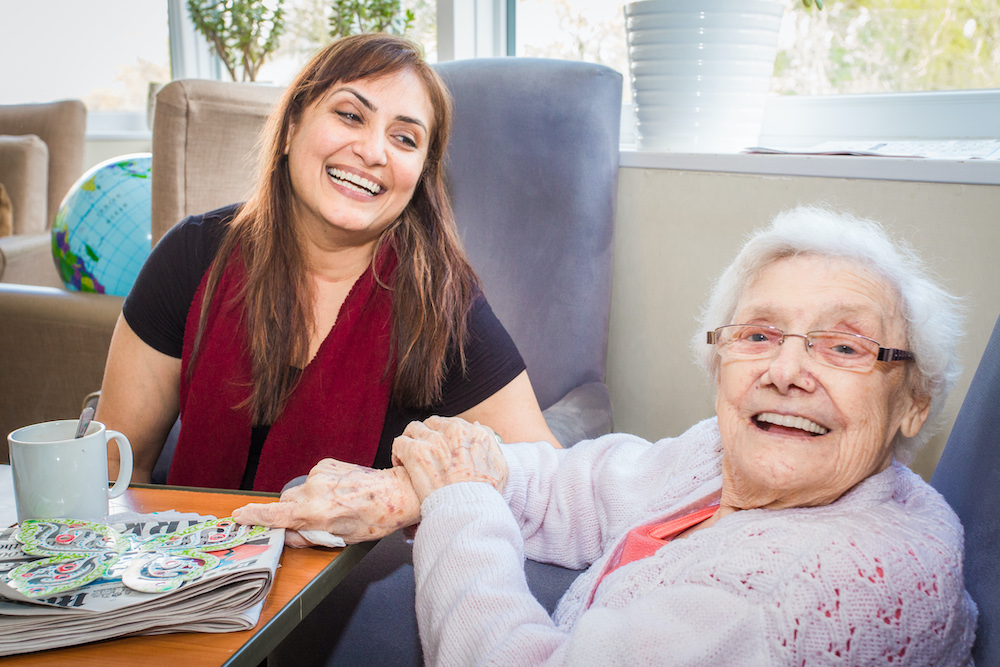 Dining and nutrition
Residents enjoy fresh, wholesome, home-cooked food at Stonedale Lodge. Our on-site chefs prepare nutritious meals that are healthy and taste great. The menu is regularly reviewed, giving Residents the chance to request dishes and give feedback on the meals they've eaten.
By providing a good variety of dishes each day, the kitchen team ensures that Residents can always find something tasty to enjoy. Meals are taken in our dedicated dining room, which offers Residents another chance to socialise together or invite friends and relatives for a meal. On arrival, Residents let us know their food preferences and any dietary requirements so that we can incorporate them into the menu.
Covid-secure visiting
Our number one priority is keeping Residents safe and connected with their loved ones. We have recently created a COVID-secure, indoor visiting space to ensure that Residents can socialise with their family and friends in warmth and comfort.
A home away from home
We are a large and busy Care Home in Liverpool, but the atmosphere here is peaceful and relaxed. Our large, beautiful lawns provide Residents with plenty of outdoor space to enjoy, and each House has its own individual garden.
Inside Stonedale Lodge, Residents have plenty of communal areas to gather in, including our spacious lounges. Pampering takes place in our in-house salon, and there are quiet areas in which Residents can relax if they choose.
Here are just some of the facilities available in our warm and friendly Care Home in Liverpool –
Wheelchair access and accessibility
In-home hair salon facilities
Landscaped gardens
Spacious lounges
Dedicated dining rooms
On-site Chefs
What residents and families say about us
Here are some of our latest reviews from CareHome.co.uk, the leading care home review website.

My mum was here for 17 months, and her dementia was quite complex. I found the home to be clean and well managed. The staff were wonderful to Mum, and I can only praise them for the job they do under very challenging conditions.
Fiona L
(Daughter of Resident)
I am amazed at how happy Mum is there, and she frequently tells me how lucky she is to be in such a nice place. Mum feels totally safe and appreciates that she is being looked after very well.
Patricia C
(Daughter of Resident)
My wife gets cared for very well by all in Stonedale Lodge Care Home, and they all do the best and always have my wife relaxed and comfortable. I get treated very well when I visit, and all other tenants are cared for very well.
D H
(Husband of Resident)
Latest news from Stonedale Lodge Care Home