Our Care Homes are open and we are welcoming new residents
Find out more about how we are helping Residents to stay safe and well here.
Welcome to The Priory Care Home in Romford, Essex, where our expert team provides person-centred care for Residents aged 65 and over. Our Home is within easy reach of London, and located within a leafy and peaceful setting.
Our care and support teams work side-by-side, to care for Residents with a range of needs, including those living with dementia and Parkinson's. Our aim is to give Residents the opportunity to live happy, meaningful lives, safe in the knowledge that their wellbeing is our top priority.
Residents can feel right at home as soon as they move in, able to personalise their rooms straight away. Some of our 24 rooms are available for couples to share, so loved ones can continue living together at our Care Home in Romford. Our busy activities programme ensures that every Resident has plenty of opportunities to socialise and make friends.
CARE FOR YOU
Residential Care
Dementia Care
Respite or Short Stay
Parkinson's Care
Person-centred care
Our person-centred care encompasses more than just clinical needs, we treat all Residents with dignity and compassion. We look after Residents' nutrition, their emotional wellbeing, professional grooming treatments and religious needs. If treatments from physiotherapists, occupational therapists, opticians, dentists or other practitioners are required, our team will arrange them.
Living life to the full
We help Residents to continue to participate in community events, keep up hobbies and spend time with loved ones. From musical sessions, bingo, quizzes and concerts, there's lots going on at The Priory each week. We're also happy to facilitate trips outside of the Home, so Residents can keep doing the things they love.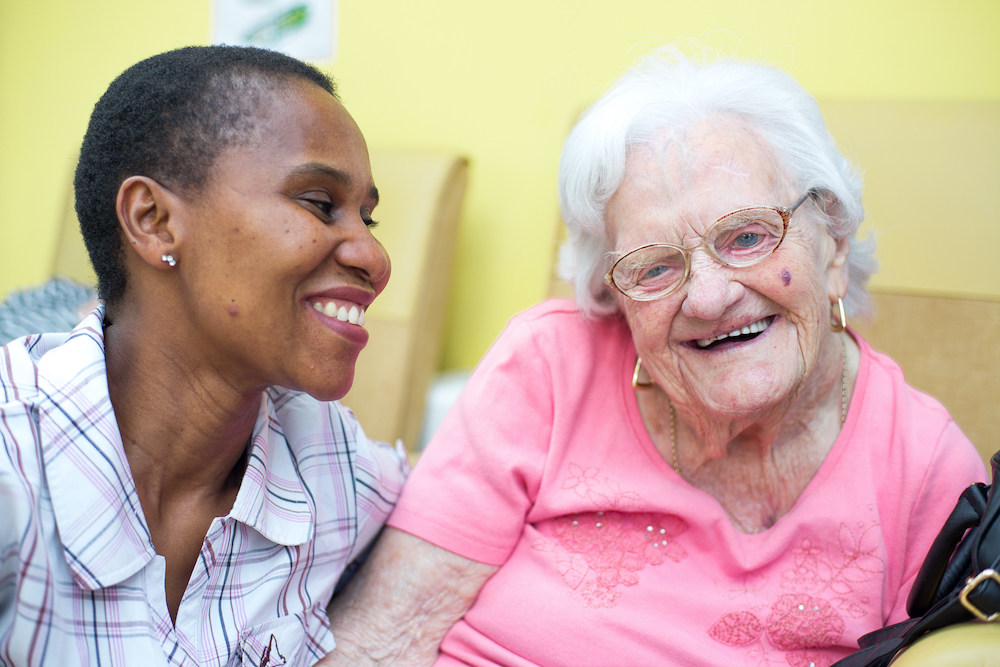 Dining and nutrition
Fresh, nutritious meals are always on the menu at our Care Home in Essex. Our dedicated chefs prepare delicious dishes from seasonal produce, giving Residents plenty of choice on the rotating menu.
Each Resident can talk to the kitchen team about their likes and dislikes and give information on any dietary requirements. By asking for regular feedback, our chefs can review the menu, include Resident requests and provide tasty food for everyone to enjoy.
Covid-secure visiting
Our number one priority is keeping Residents safe and connected with their loved ones. We have recently created a COVID-secure, indoor visiting space to ensure that Residents can socialise with their family and friends in warmth and comfort.
Electronic care plans
We always strive to innovate and use technology to enhance our provision of person-centred care. Our Home uses Electronic Care Plans which provide instant and secure access to care details and provide a thorough overview of support and activities. Using technology increases efficiency and enables our Colleagues to spend more meaningful time with Residents and improving the quality of interactions and care and support provided.
A home away from home
Although the Home is situated in the heart of Romford, it has a countryside feel. The view from the front overlooks a beautiful field where wild deer roam, and the landscaped back garden is a Resident favourite. As well as our bedrooms, Residents can relax in our spacious communal lounges, visit the in-house salon and take meals in the dining room.
Here are just some of the facilities available in our warm and friendly Care Home in Romford, Essex:
Wheelchair access and accessibility
In-house hair salon facilities
Landscaped garden
In-house shop
Arts and Crafts Area
Spacious Lounge
Dedicated Dining Room
On-site Chefs
What residents and families say about us
Here are some of our latest reviews from CareHome.co.uk, the leading care home review website.

Mum has recently moved into the home and has settled really well. this is due to the staff being so friendly and caring. The home itself is very friendly and welcoming. Very happy.
Cannot fault the care my Nan received at Priory Residential Home. All staff were kind, helpful, considerate, caring and made it a pleasant experience for me and for my Nan. In particular, at the very end, the staff were amazing. You have staff at your establishment that clearly care about their Residents and the role they play.
M W
(Grandson of Resident)
I cannot fault The Priory and their standard of care and compassion. Every member of staff is friendly and approachable, and they take the time to get to know all the Residents. The understanding and confidence they have given to my Nan is outstanding and has given her a new lease of life. The staff provide plenty 
of activities and keep her entertained. Cannot thank the Priory enough and couldn't recommend a better place.
Hayley R
(Granddaughter of Resident)
Latest news from The Priory