Our Care Homes are open and we are welcoming new residents
Find out more about how we are helping Residents to stay safe and well here.
Welcome to Goldielea Care Home in Dumfries, Scotland, where our experienced team provides holistic, person-centred care for Residents in a warm and friendly environment. Located on the outskirts of Dumfries our Grade 2 listed Home, once frequented by Scottish poet Robert Burns, is set in 10 acres of breath-taking parkland, always a marvel to enjoy.
Our Home is staffed 24-hours a day by our qualified nursing team who work alongside our care and support teams to ensure Residents have a personal care plan tailored to their needs.
Residents are encouraged to personalise their spacious rooms with their own belongings bringing a touch of their own taste and style into the Home. Our 47 ensuite rooms, each with countryside views, have been designed to high standards offering Residents a blank canvas on which to add their own personality.
We maintain a busy activity schedule and our newly introduced Fun Fridays have proved particularly popular. So, whether it is entertainment provided within the Home or a trip further afield using our handy minibus, there is something to suit all tastes and interests.
CARE FOR YOU
Residential Care
Nursing Care
Dementia Care
Respite or Short Stay
Palliative Care
Parkinson's Care
Person-centred care
Residents are treated with dignity and compassion at Goldielea and our experienced carers work diligently with each Resident to ensure every care need is met. Each Resident has a named carer as well as a qualified nurse if required. This enables Residents to build trusting and strong relationships with these individuals. Additionally, each Resident has a personal care plan which is reviewed monthly and every six months a more formal review is arranged with each Resident and family members where possible.
We use the local medical practices in Dumfries and treatments such as physiotherapy and chiropody services can be arranged through the GP there. Our team can also help set up appointments with opticians, dentists or other practitioners when required by Residents. We also have a qualified hairdresser who visits Goldielea every week.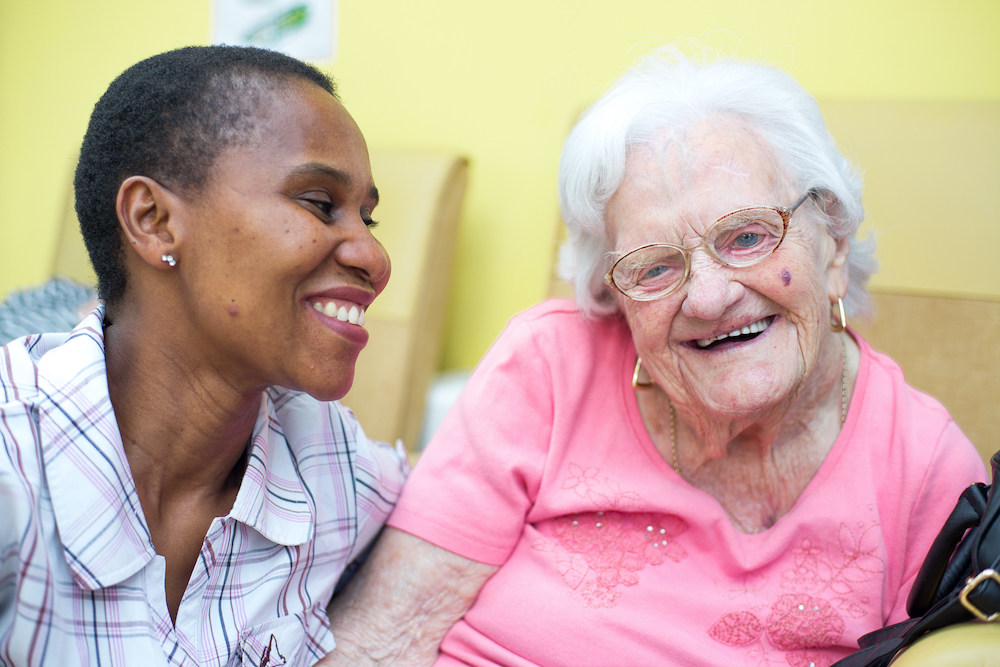 Living life to the full
As well as enjoying a range of activities inside the Home, including pamper afternoons and Fun Fridays, we do like to get out and about. In the summer our Residents can often be found savouring ice cream in nearby Kippford or Rockcliffe and a drive along our beautiful Solway coast is always good for the soul. Goldielea is part of a strong community with Residents enjoying the popular Friday tea dance at St Andrew's Church, concerts at the DG1 Leisure Complex as well as events with local schoolchildren.
Dining and nutrition
Maintaining a healthy, well-balanced diet helps us feel our best so we all need to eat food from a variety of food groups to get the energy and nutrients our bodies need. This is why our professional chefs provide three delicious well-balanced meals a day making sure everyone's personal preferences and dietary requirements are catered for, using the freshest and most seasonal ingredients. Our elegant dining room provides the perfect dining experience where every meal can become an occasion, whilst tasty snacks and drinks are available throughout the day.
Covid-secure visiting
Our top priority at Goldielea is keeping Residents safe and connected with their loved ones. We have developed a cosy indoor visiting space, including a purpose-built screen, which visitors can access from outside without having to enter the Home itself.
A home away from home
Our Home overlooks spectacular countryside and our rooms are designed to take full advantage of the incredible views as well as a natural pond which is home to herons, moorhens, ducks and even playful otters. Residents have a choice of lounges to use as well as a pretty sun lounge which provides a quiet space. We also have a large selection of books and the local library comes regularly to refresh the selection available.
Here are just some of the facilities available in our warm and friendly Care Home in Dumfries:
Laundry on site
Landscaped garden
Outside gazebo area
Spacious Lounges
Dedicated Dining Room
Freshly prepared in Home kitchen
Latest inspection report
Read full report
Duty of Candour Annual Report
Read full report
What residents and families say about us
Here are some of our latest reviews from CareHome.co.uk, the leading care home review website.

On my last visit to see my dad, he said to me (without prompt) how special the staff made him feel and how he thinks "he is a favourite". I am perfectly aware that there are no favourites but just for my dad to feel that way says it all about the care that goes on there. Thank you and Hats off to all of you. You are a special team, and I would without hesitation, recommend Goldielea as the place to go.
Pam H
(Daughter of Resident)
My father-in-law has been resident at Goldielea now for a little under 18 months, in which time he has received constant outstanding professional care from a team of highly motivated and dedicated caregivers. From residential to EMI, to nursing - continuity in excellence is the standard at Goldielea.
David P
(Son-in-law of Resident)
First-class service from all staff. Carers are always friendly and attentive to all the residents. Various activities are always on offer for residents. Menus are varied. Any questions you have are always answered professionally. Would definitely recommend this care home.
Elaine L
(Daughter of Resident)
Latest news from Goldielea Care Home